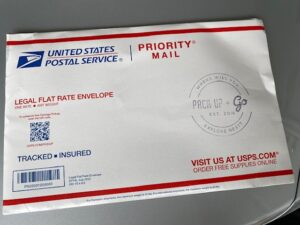 Hi there. I want to give you the details of one of my craziest adventures yet. I took a surprise trip. What is that? It's a trip where you don't know where you are going, what you are doing, where you are staying, and you are fully surprised. Sounds crazy, right? Well, please enjoy the journey with me. This adventure is broken up into 4 parts. First we will discuss how in the world you can book a surprise adventure, and some of the details that went into planning. Part 2 will be about preparing for the trip, packing, and just general feelings. In Part 3 you will learn the location. And Part 4 will be my overall impressions.
**This post is not sponsored **
After over 3 years, I recently logged back into Facebook. I am not in any capacity 'fully back' on Facebook like I used to be, but occasionally I might peruse my feed. Well, one day, I randomly saw a post from one of my old coworkers that had gotten married. He and his wife took a surprise vacation for their honeymoon. What? Yes, they used a service called Pack Up & Go . From their pictures they ended up going to Denver and had an amazing time. This concept of a Surprise Vacation was super intriguing.
I went on their website and checked 3rd party reviews. I knew this was legit since my coworker had done it, but what did other people think? Everything I was able to find was positive. People were having great trips all over the country. I was so excited at the thought of being that spontaneous. I am a person who loves to plan and know what I'm doing – would I, really be daring enough to try something like this? It's 2023 and I'm loving trying new things. I decided I wanted to do it.
I immediately messaged a friend who I knew would be down and she said yes let's do it. We sat down and compared calendars and came up with dates that would work for both of us. I created an account on Pack Up & Go's website and we did a Zoom session together to fill out the survey. All of the trips are domestic (within the US). The survey asks you if you want to take a flight, camp, have a staycation, or have a road trip. You can list some cities you don't want to go to because you've recently been there or seen a lot before. You can name places you may not feel safe in. And you can list all your interests and things you like to do. They also do a good job to ask what things you are not into, so they don't plan something you may not enjoy.
The way the service is set up, you can arrange for friends from different parts of the country to meet together for a trip. It asks which airport you're willing to go to, and everyone can have their own travel plans. To maximize our vacation, we decided to fly after work on a Thursday and return late Sunday night. It's really nice to fly and be able to wake up in your new destination, to really capture the full weekend.
It took a little bit to press the "Send Payment" button. We kept asking ourselves "Are we really doing this?" And thinking how INSANE this all was. It is a little unnerving. I think just becauas I knew someone that actually did it, I felt pretty confident that it was worthwhile and not some scam.
You do have to pay without knowing where you will go. You give them permission to book your flight and hotel. Because it's domestic, you don't have to worry about Visas. If there is money left over, they will buy you tickets to things. 
So we hit the "Finalize" button and waited for further instructions.
Read Part 2 next !!
(More pictures on instagram, @joyfishbowl)